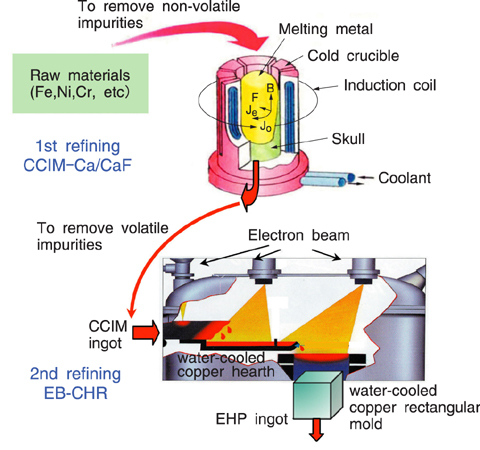 Fig.10-3 Multiple refining technology for EHP alloy
EHP alloy with harmful impurities limited to less than 100ppm was produced by a cold crucible induction melting (CCIM) for Ca/CaF reduction and an electron beam cold hearth refining (EB-CHR).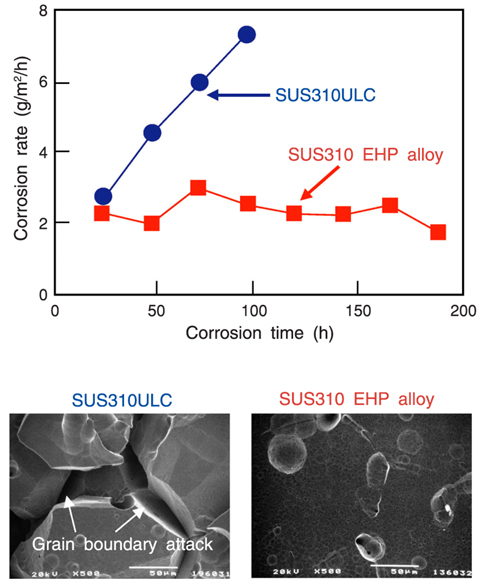 Fig.10-4 Results of the corrosion test in the boiling nitric acid
SUS310 EHP alloy showed excellent resistance against grain boundary corrosion compared with conventional SUS310ULC.
---
The development of high performance next generation nuclear energy systems is expected to place priority on global warming and effective utilization of resources. In these systems, fuels of high burnup light water reactors and of fast breeder reactors must be stored. Therefore, it is necessary to develop the stainless steels with higher corrosion resistance more than the current materials for reprocessing plants.
The life of stainless steels for reprocessing plants mainly depends on resistance to grain boundary corrosion. Grain boundary corrosion is local corrosion which starts at inclusions or at grain boundaries. We carried out the fundamental research of an Extra High Purity alloy (EHP alloy) in which impurities are reduced to the lowest practical level. For practical use of EHP alloy, the development of commercial refining technology with high quality and low cost is necessary. Thus, we are developing new EHP alloy multiple refining technology and evaluation jointly with Kobe Steel, Ltd. The technology comprises cold crucible induction melting (CCIM) for Ca/CaF reduction and electron beam cold hearth refining (EB-CHR) as shown in Fig.10-3. Non-volatile impurities are removed by CCIM and then volatile impurities are removed by EB-CHR. Moreover, an intermediate product with rectangular cross section can be directly produced using a water-cooled copper rectangular mold. In trial melting of several hundred kg, EHP alloy whose total harmful impurities were less than 100 ppm was produced even if nuclear facility grade scrap was used as raw materials.
Fig.10-4 shows results of a corrosion test in boiling nitric acid which simulated the environment of a reprocessing plant. The specimens tested were the conventional SUS310ULC (Ultra Low Carbon) and the present SUS310 EHP alloy. Grain boundary corrosion was observed on the surface of SUS310ULC, causing the corrosion rate to be accelerated greatly. On the other hand, the corrosion rate of SUS310 EHP alloy was approximately constant and showed excellent resistance against grain boundary corrosion. It was confirmed that EHP alloy is unaffected by boiling nitric acid. As the weld cracking resistance of EHP alloy was improved by removal of harmful impurities, EHP alloy can be used as a welding material.
The study was carried out as part of the "Research and Development of Nitric Acid Resistant Material Technology Applicable to the Next Generation of Reprocessing Equipment" entrusted by the Ministry of Education, Culture Sports, Science and Technology of Japan.
---
<Previous: 10 Collaboration on Basic Nuclear Engineering | Next: 11 Photo-Medical Research Cooperation >
---