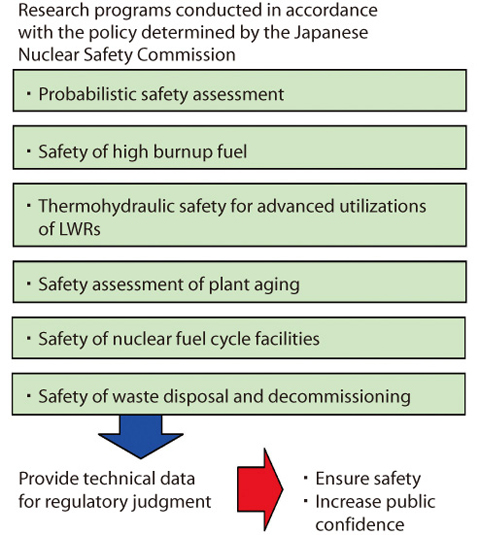 Fig.5-1 Major subjects and tasks of safety research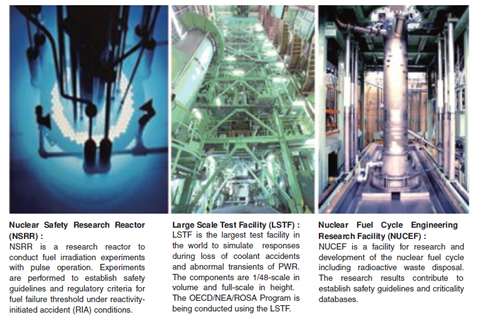 This picture(380KB)
Fig.5-2 Major facilities for nuclear safety research


This picture(416KB)
Fig.5-3 Data contributing to emergency response or accident investigation
---
To ensure the safety of nuclear installations, the regulatory authorities conduct strict investigations and inspections. Nuclear safety research is necessary to improve the safety regulations. The latest scientific and technical knowledge is essential for the development and improvement of the safety guidelines and regulatory criteria.
The Nuclear Safety Commission (NSC) proposed a "Prioritized Plan for Nuclear Safety Research" in July 2004, to be carried out in order to meet the future regulatory needs. The major research activities expected the JAEA are shown in Fig.5-1.
The results of nuclear safety research contribute to the maintenance and improvement of safety of the nuclear facilities and also to fostering public confidence in nuclear safety.
The experimental approach is usually used in nuclear safety research to investigate the phenomena occurring during accidents and to confirm the effectiveness of safety systems. The data obtained from these experiments are used to develop safety evaluation methods. The major test facilities are shown in Fig.5-2.
Moreover, when accidents or trouble occurred at nuclear facilities, the JAEA played a responsible role by providing technical experts to assist the government or local government in conducting accident investigations or emergency responses, in such cases as the JCO criticality accident and the Mihama-3 secondary pipe rupture (Fig.5-3).
---
---