Table 2-1 Main data fields in DDB system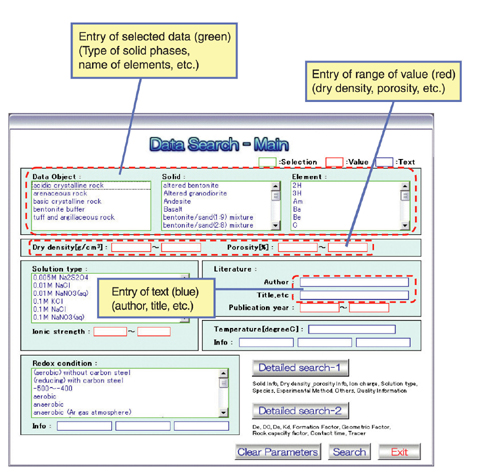 Fig.2-10 Main interface form of data search
---
We have developed a diffusion database (DDB) to manage and utilize diffusion coefficients and related data. The diffusion coefficient is one of the most important values in investigating the migration behavior of various radionuclides in solid substances. Diffusion data have been collected for their contribution to the safety assessment of geological disposal of radioactive waste. The web site of the DDB has been opened to researchers in similar fields where it has been of valuable use.
The DDB has comprehensive data related to a wide range of diffusion coefficients, e.g. porosity, experimental method, and composition of solution of the sample (refer to Table 2-1), which have been collected by literature survey. The DDB is able to manage and extract the data that a user needs, by setting search conditions. The diffusion database contains information of original literature, so that the user can access detailed information of original sources. The diffusion data managed in DDB are diffusion coefficients of radionuclides in rocks in Japan and related data (about 300) taken from a survey of literature published from 1980 to 1998 to apply for "H12: Project to Establish the Scientific and Technical Basis for HLW Disposal in Japan" (published in 1999).
In order to make the DDB more accessible, the form of the window of data search and display was modified. Through this improvement, search conditions are selected and displayed simultaneously as shown in Fig.2-10.
The DDB is operated by Microsoft-Access, and is accessed through a Web site (URL: https://migrationdb.jaea.go.jp). In order to expand the scope of the DDB, diffusion coefficients of elements in buffer materials and related data for performance assessment of geological disposal have been investigated and compiled. These data will be added to the DDB in the near future.
---
---