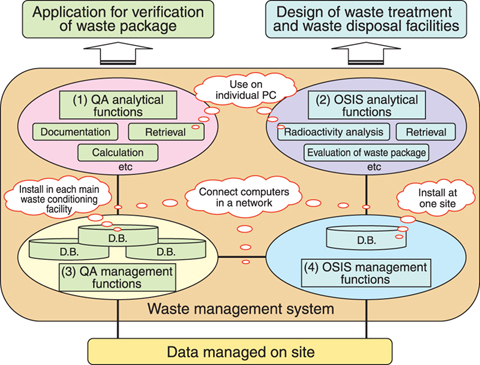 Fig.9-4 Conceptual organization and functions of "Waste Management System"
QA data and OSIS data have separate functions for data management and analysis. (QA: Quality Assurance, OSIS: Optimization Study and Information Service).
Table 9-2 Sample of QA data managed in this system
Ca. 400 items in 43 stages are to be managed
---
For safe disposal of radioactive waste, we have to verify that waste packages meet the acceptance criteria of disposal facilities. Various data needed for this verification has to be managed systematically, retrievable for a long period of time according to their relation to other data ranging from generation to disposal. Also, this data is needed for the design of treatment and disposal facilities. Therefore, we are developing the "Waste Management System" to manage all waste data with traceability and to analyze and count the data.
We have to prepare a large amount of data for quality assurance (QA data) of the waste packages used at stages from waste generation to final conditioning for disposal, such as generation status, waste treatment methods (incineration, compaction, etc.), materials used for solidification, calibration certificates of measurement instruments, records of worker's training and so on. Examples of the data to be managed in this system are listed in Table 9-2.
In addition, we have to handle the waste data to be used for design of waste treatment and disposal facilities and for considering waste disposal systems. These data are managed as "Optimization Study and Information Service data (OSIS data)" in this system.
The Waste Management System consists of following four functions working upon the QA data and the OSIS data as shown in Fig 9-4.
(1) QA analytical function: Supporting technical documentation for quality assurance of each waste package by analyzing characteristics of each waste material.
(2) OSIS analytical function: Supporting estimation of radioactivity in each waste package and total waste package volume, design of waste treatment and disposal facilities, and so on.
(3) QA management function: Managing QA data of each waste package so as to have traceability.
(4) OSIS management function: Managing the OSIS data.
In our conception, the "Waste Management System" has data management functions and analytical functions that are connected through networks to PC & servers.
In the future, we will construct the concrete "Waste Management System" to be used for verification of actual waste packages, applying each of the above functions to actual QA and OSIS data. This system will be incorporated in the individual waste management systems in each of our R&D sites.
---
---