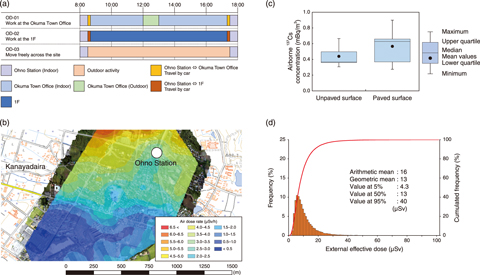 Fig.1-38 Estimating the effective dose based on detailed radiation monitoring

(a) Typical activity patterns assumed in the specified reconstruction and revitalization base in Okuma
(b) Distribution map of the air dose rate 1 m above the ground around Ohno Station in Okuma as measured by an autonomous unmanned helicopter
(c) Atmospheric concentration of 137Cs in Okuma collected by dust sampler
(d) Estimation of the external effective dose about typical activity pattern at OD-03

---
The government decided to lift evacuation of part of the high-contamination area affected by the TEPCO's Fukushima Daiichi NPS (1F) accident, where it was anticipated that residents would not be able to return for a long time based on air dose rate. This area, known as the specified reconstruction and revitalization base is located in Okuma, Futaba, and Tomioka around the 1F, where decontamination work and infrastructure improvement have begun and are estimated to be completed in 2023. In these areas: (1) an airborne survey of air dose rate was conducted using an unmanned helicopter, (2) airborne radiocesium was evaluated by collecting air dust and (3) the external/internal effective doses for typical activity patterns were estimated.
First, three types of representative life patterns were developed for each town by interviewing local government officials (Fig.1-38(a)). The exposure dose was estimated following two approaches:
– a deterministic approach, using measuring air dose rate (Fig.1-38(b)) and airborne 137Cs concentration (Fig.1-38(c)) gained from the specified reconstruction and revitalization base, and
– a probabilistic approach using Monte Carlo calculations considering the distribution of the measured air dose from the base.
The resulting frequency distribution of the number of subjects with evaluated external effective dose ranges about life pattern of OD-03 by Monte Carlo calculations is shown in Fig.1-38(d). The arithmetic mean and value at 95% dose were estimated at approximately 16 and 40 μSv per event (8 h of activity time), respectively. The internal effective dose due to inhalation accounted for less than 1% of the external effective dose.
The exposure dose is expected to be lower in 2023 than determined here by implementing air dose reduction measures such as decontamination work in the specified reconstruction and revitalization base. Future work will aim to continue to optimize the radiation monitoring and exposure assessment, and to conduct realistic evaluations of external/internal dose based on detailed radiation mapping to lift evacuation orders of the specified reconstruction and revitalization base.
---
---